International Subaru of Merrillville

THREE GENERATIONS STRONG  
The International Autos Group is a family owned and operated group of dealerships.  The owner of the organization is Ralph Mauro, the son of Frank Mauro, who purchased his original dealership in 1968.  
Frank Mauro left behind quite a legacy and one that included instilling strong work ethics in Ralph.  In turn, Ralph instilled those hard work ethics in his son, Francis, who became the third-generation of the Mauro family to join the auto industry.  International Autos features the best of the world's import and domestic manufacturers.  With an ever-changing selection, one is sure to find a vehicle that fits their list of wants and needs.  
The International Autos Group is one of the largest retailers of new and used vehicles in the Midwest.  Because of this volume, customers can expect not only the finest of luxury selections, but also a volume-based price which may simply not be available at smaller, single location dealerships.  
Service customers can expect, and will receive, an excellent experience at all of our award-winning locations.  Factory certified technicians, combined with an extensive on-site parts inventory, assure customers that the service their vehicle requires will be performed correctly, on time, the first time.  Based upon the customer surveys from the manufacturers, customers' expectations are regularly met or exceeded.  This is something we not only strive to do, but have come to live by.  
Each location also boasts beautiful customer lounges which include flat screen televisions, Wi-Fi and complimentary snacks and refreshments.  We will do what we can to make your time with us enjoyable and convenient. And if it is not in stock, you can pretty much guarantee that it will be there in a matter of days upon request. 
MISSION STATEMENT
The mission of the International Autos Group is to be extraordinary in our effort, performance and most importantly, in how we handle our customers.
 Being average or ordinary cannot be accepted.
 "Our ordinary needs to be extraordinary.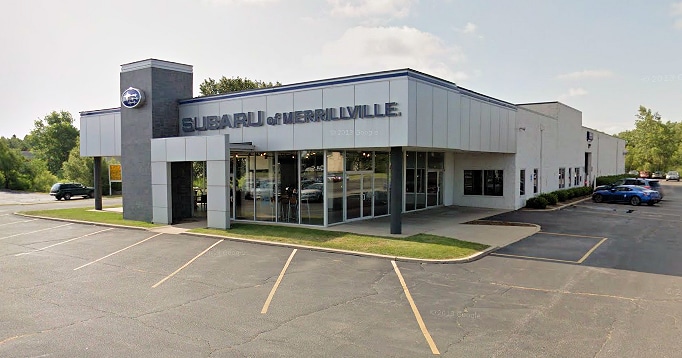 | | |
| --- | --- |
|   | Thank you for visiting our website and considering our store.  As the General Manger I make it my personal goal to ensure that your interaction with Merrillville Subaru is truly exceptional.  Please do not hesitate to let me know what I can do to make sure of this. |
At International Subaru of Merrillville, serving Lansing, IL, Momence, IL Hammond, Muster, Gary, Crown Point, Cedar Lake and Shelby, IN, we don't just sell new Subaru models such as the Outback, Legacy, Forester, Impreza, Ascent and Crosstrek...We don't just offer a fantastic selection of used cars... And we certainly don't just offer high-caliber Subaru service. Rather, at International Subaru of Merrillville, we take the time to get to know each and every driver we meet. It doesn't matter if you're from Hebron, IN, Momence, IL or Shelby IN; we get to know your driving style, needs, desires and maintenance habits.
We are willing to go above and beyond with our customer service. We're a dealership that truly cares about our customers and it shows through our commitment to excellence within all departments. When searching for a Subaru dealership, we encourage you to try Subaru Merrillville and give us the opportunity to earn your business. 
For people looking to buy a car, this means an amiable, pressure-free environment. Rather than push cars, International Subaru of Merrillville suggests the ones that will best meet your lifestyle and budget. We help make sure you stay on track with ongoing service for your vehicle so you can get every last mile paid for. International Subaru of Merrillville even has drivers' backs covered in the event of an accident, thanks to our state-of-the-art Subaru service center and expert staff who are continuously training on the latest repairs and tools of the trade. We also have a full OEM Subaru parts department for all your DIY needs.
To learn more about how International Subaru of Merrillville, serving Merrillville IN, Shelby IN, Momence, IL, Lansing, IL,  and more is dedicated to making your life easier, please contact us. Or better yet, stop in and meet us in person at 1777 West US Route 30 Merrillville, Indiana. We hope to have the pleasure of meeting you soon.
About International Subaru of Merrillville, Serving Merrillville, Lansing, IL, Momence, IL and Shelby, IN- Your Source for New Subaru Models, Used Cars, Service and Genuine Subaru Parts